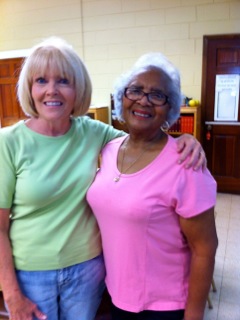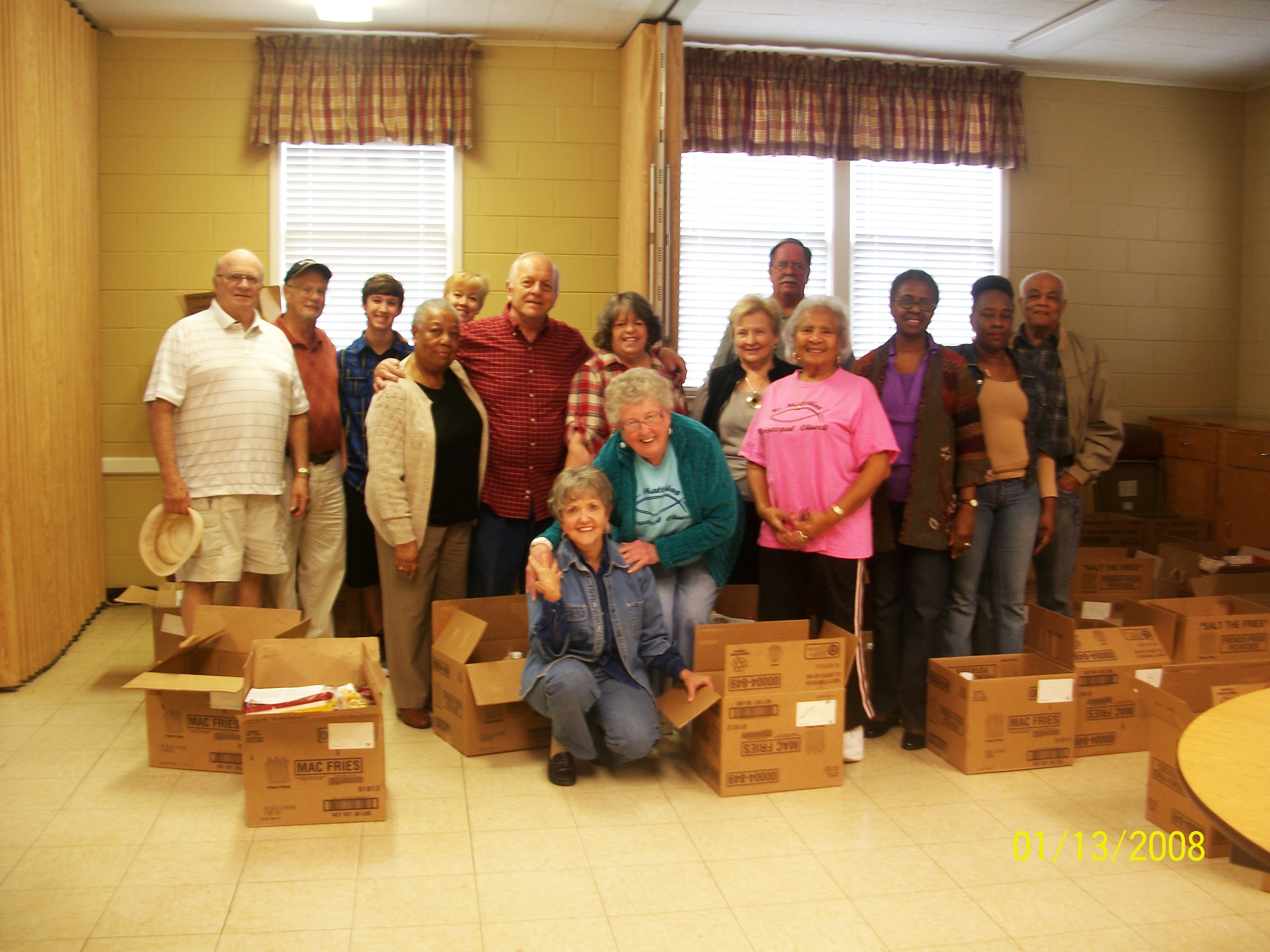 COMMUNITY OUTREACH
 St. Matthias Episcopal Church Water Group Mission Statement
The mission of the St. Matthias Episcopal Church Water Group is to make Christ's presence known in the community, and in a broader sense, the world.  We offer our time, our material, our financial and our human resources to minister to those in need, both financially and spiritually.  Our unifying commitment is to follow Christ's example.
 St. Matthias Episcopal Church Water Group Vision Statement
 The vision of the St. Matthias Episcopal Church Water Group is to do the work required for fulfilling our group's mission to make Christ's presence known in the community and in the world through following His example.  We strive to offer visible, vibrant outreach programs that provide parishioners opportunities to contribute time, talent and resources to minister to those in need.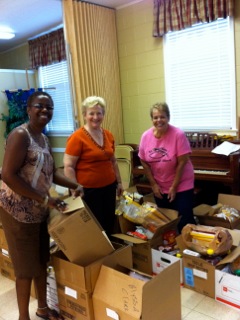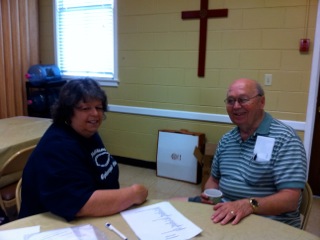 Various standing committees target different projects:
FAITH Neighborhood Center: The FAITH Center provides food, clothing, medical support, utility support, rent support, and various household items and tools, which make life a bit easier for struggling families in Lake County. Donations of food and cash are made monthly from St. Matthias to the center. In addition, numerous parishioners volunteer weekly to assist the center with services such as the food pantry, clothing center and front office operations.
Hospice: Parish volunteers offer our community hospice inpatient care facility support based on their special areas of expertise, which may include providing services such as hands-on care, working in the hospice kitchen, working in the hospice office, fundraising, etc.
Thanksgiving Meals: The parish provides seventy-fiveThanksgiving baskets for families in Lake County.  Our goal is to increase this number annually. Baskets include turkeys, potatoes, yams, canned vegetables, fruit, juices, supplies to bake pies, etc.  The intent is to make it possible for a family to be able to cook and experience a normal Thanksgiving meal in their home.
Military Care Packages: Care packages are sent to a unit of deployed military personnel who may be connected to parish members or friends of members.  The project is a Lenten commitment and packages are sent out so that they are received in time for Easter.
Prison Ministry: One of our outreach water group members offers counseling, provides religious materials and serves to help meet the spiritual needs of the women at the Orlando Work Release Center.  Our group offers regular intercessory prayer.  In addition, we fundraise to provide bus passes for women in rehabilitation so they may have the opportunity to go out into the community and interview for employment.
"Feed my sheep": Providing meals for members within the parish who are ill offers a ministry of assuring that every parish member knows God's love through our spiritual concern, as well as our concern for their health and well-being.
Missionary Work: The parish provides support for one of our water group members who are involved in regular missionary work throughout various African nations.  We contribute to the Episcopal Relief and Development Fund, which is a ministry of compassion of the national Episcopal Church, and the principal channel through which the Church responds to human need at home and abroad.
Other Groups Meeting at St. Matthias Episcopal Church: Meeting space at St. Matthias Episcopal Church is available for community groups and civic organizations. Some of the groups who meet at St. Matthias are: Cornerstone Hospice, Toastmasters, FAITH Neighborhood Center and Girl Scout Troop #9755.
Shared Dreams – Partners in Education: We envision expanding partnerships with schools to offer services such as: mentoring for students, donating books and supplies for underprivileged students, providing Christmas gifts for underprivileged students, etc.
We envision the programs of the St. Matthias Episcopal Church Water Group thriving and growing.  We will continue to strive for a greater measure of social and economic justice through all our outreach programs because Christ said, "Whatever you do for the least of these, you do for Me."