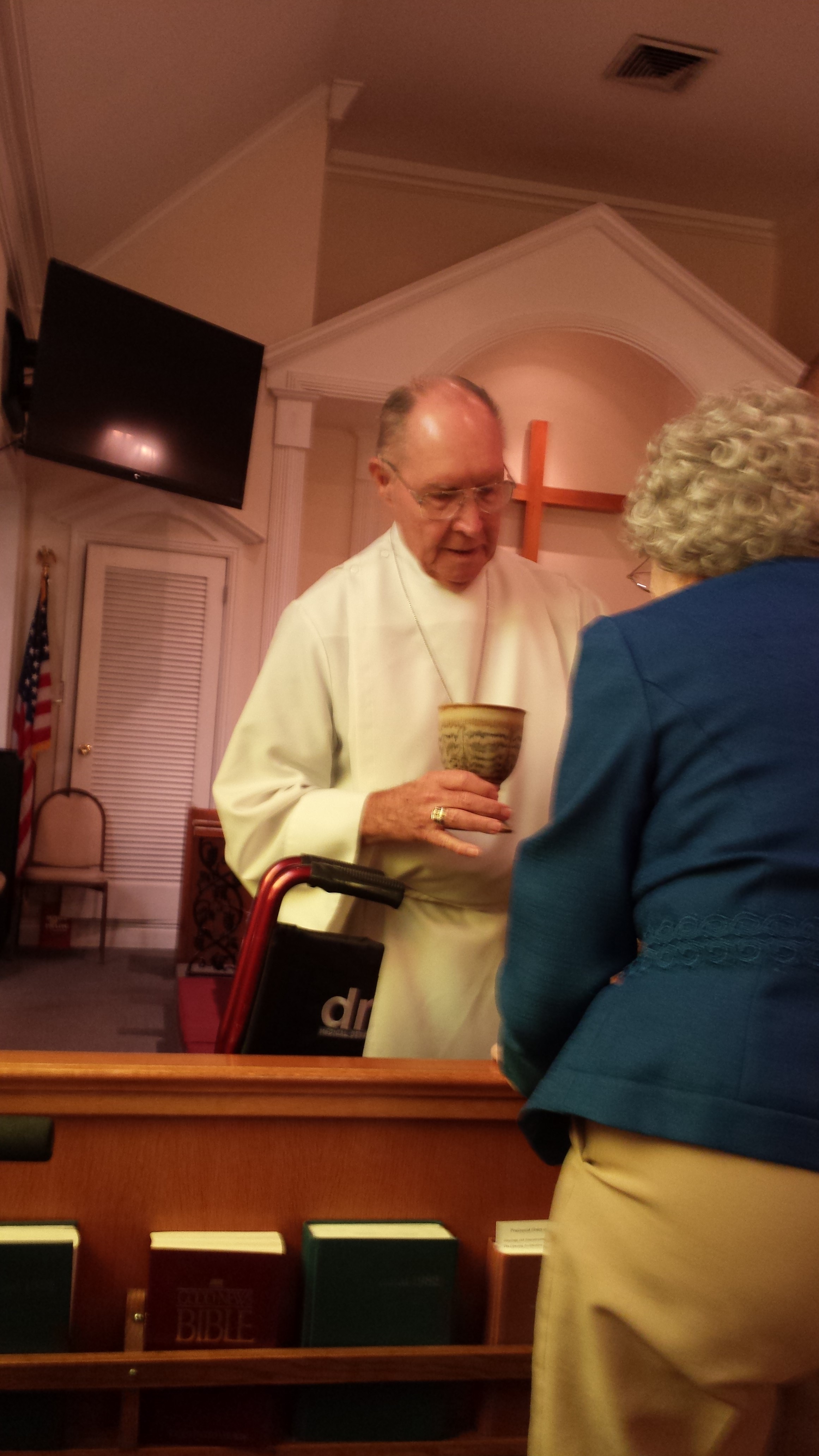 Lay Eucharistic Ministers
Lay Eucharistic Ministers (LEMs) are lay persons chosen to support the clergy in a unique way by distributing the wine to the members of the Body of Christ at the Eucharist.  Lay Eucharistic Ministers administer the consecrated wine at any celebration of the Eucharist in the absence of a sufficient number of priests and deacons to assist the celebrant.  They may also be licensed to go from a Sunday Eucharist or other principal celebration of the Eucharist to share the sacrament with members of the congregation who were unable to be present at the celebration because of illness or infirmity.
This ministry is understood to be an extraordinary ministry, and is not to take the place of the ministry of priests and deacons concerning the administration of the Eucharist. LEMs also read one of the assigned lessons for the day and the Prayers of the People.  It is a great honor to be an LEM because one becomes a part of the central aspect of Anglican worship – Holy Communion – respectfully giving the cup of salvation to the members of the Body of Christ.